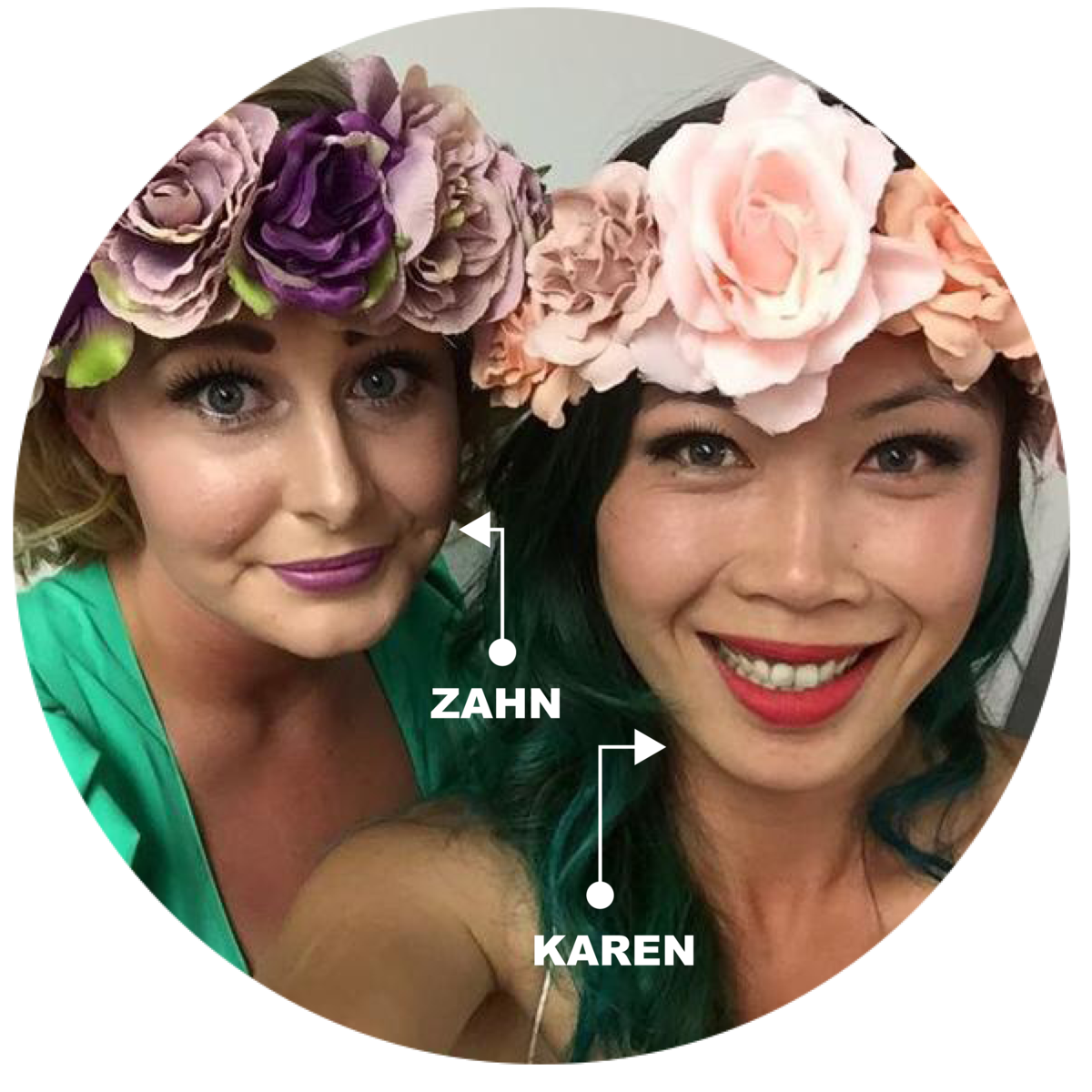 HELLO. IT'S NICE TO E-MEET YOU!
Our bodies are a bit finicky, collectively we suffer from more issues than Vogue so frustration lead us to start researching and creating our own formulations. We want our products to do the job, but also be full of healing oils to nourish your skin; we also make sure they smell really good and help to lift your spirits through aromatherapy when you're wearing them.


We are committed to helping you look and feel better. No matter how much we all want to think looks aren't important, having problem skin can really take its toll emotionally – especially for women.

We know what it's like because we've been there. Seed and Soul is a 100% natural range that is the result of endless experimentation and sleepless nights making sure we has something that worked for difficult skin that won't require you to take out a second mortgage, but will nourish you and your skin in the best way possible.

Zahn + Karen x
Our values
NZ Made
All of our products are made in small batches by us, in Auckland from ingredients and materials sourced in NZ to support small business and the local community.
Vegan Friendly + Cruelty-Free
We use natural plant-derived ingredients that are vegan friendly and we test all of our products on ourselves before we let anybody else get
near them. We never ever test on animals
Eco-friendly
Being tidy Kiwi's is very important to us, we make every effort to ensure our products have as little negative effect on the environment and use earth friendly, sustainable ingredients and materials wherever possible.
Natural, Plant-Based Ingredients
Up to 60% of what we place on our skin is absorbed into our blood stream so we keep the chemicals out and only the beneficial natural, organic ingredients in - so you don't have to worry about nasty health effects.
Our environmental and social commitment
At Seed and Soul we embrace sustainability as the key to our economic future. We consider the environment as one of our key partners, our ingredients are derived from nature so it goes without saying we take a vested interest in protecting it.


Our commitment to sustainability includes a plan to develop a recycling program for our product containers. We also have strict reuse and recycle guidelines at our office and our distribution centre for materials like cardboard, plastic, aluminium, and paper.


We make sure our products are good for the planet:
No nasties inside, that means: No Sulphates. No Silicones. No Parabens or Toxins - that's for sure.
All of our products are made using safe, natural ingredient. Pinkie Promise!
No bunnies were harmed in the making of our products - we wouldn't dream of testing on animals. We only ever test on willing human volunteers + our products are certified vegan.


We support our community and small business.
By purchasing our ingredients + packaging from local businesses we are able to reduce our carbon footprint by requiring less transportation + reducing gas emissions.


Shopping small and local not only has an environmental impact but also has social benefits.


When you or I purchase from small businesses we're stimulating our local economy. There are numerous studies that show independent, locally-owned business, rather than chains, use significantly more of your money to make purchases from other local businesses which strengthens the economy of the community.


A marketplace of small businesses is the best way to ensure innovation + low prices over the long-term. Small businesses generally select + create products based on the needs of their local customers, not on a national sales plan. Which means there is more innovation + more competitive pricing.


This is just a handful of the things we are doing for social + environmental change – there is so much more! We're proud of our current initiatives but we're always on the lookout for more ways to support our community + the environment.
If there anything else you'd like to know about us or our mission please flick us an email at hello@seedandsoul.co.nz we'd love to hear from you.